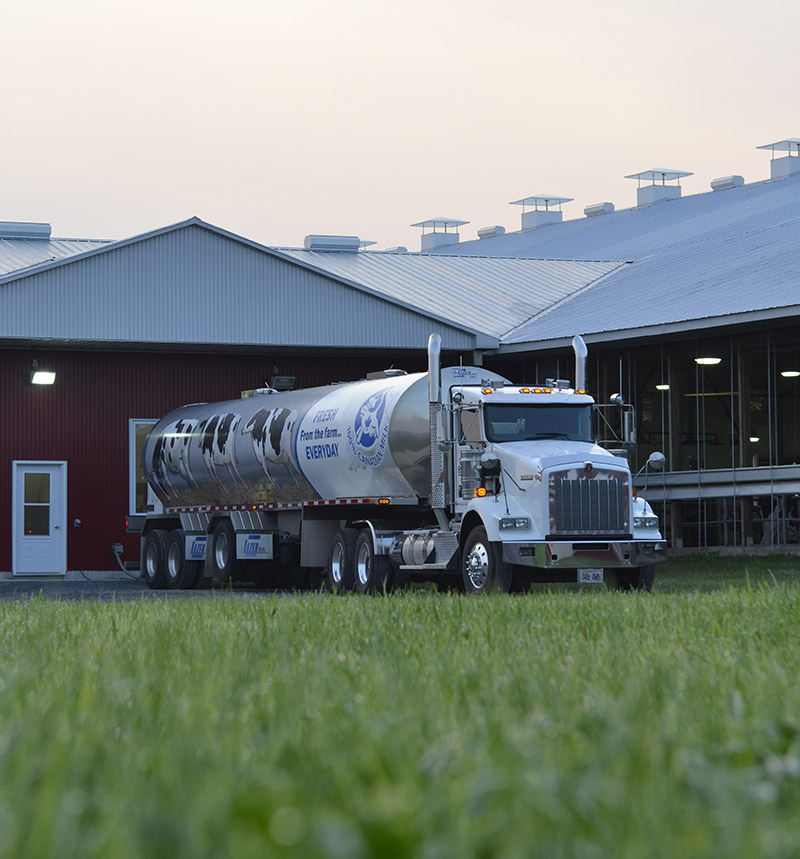 The partner for dairy farms with more than 500 cows
The agricultural sector has the challenge of meeting the increasing need for good-quality food. Growth in this sector is key. Opting for growth through our automatic milking system is choosing a proven formula, with more than twenty years' experience with dairy farmers worldwide.
Dairy farms with a herd of more than 500 cows find the perfect partner in Dairy XL. We guide producers toward a sustainable, profitable and enjoyable future.
Brochure
Benefits
The Dairy XL team is there for dairy farms with a herd of more than 500 cows that wish to automate and grow. Equally, those of you who wish to build a new automated farm can rely on skilled support from Dairy XL. By connecting producers, animals and technology together, we help your farms to produce the best possible quality and quantity of milk in the most efficient way possible. The Lely Dairy XL Principles are designed around the nine-cow touches (dry off, hoof trim 1, calving, fresh, breed 1, breed 2, pregnancy check, hoof trim 2, vaccination) to manage the lactation cycle of the cow.
Let the cow spend time producing milk
By having all cows in their own environment throughout the day, we maximize the time to produce milk, limit stress, and increase longevity.
Situate all labour activities around the cow
The Dairy XL concept barn creates an optimum work environment for both the cows and employees. Each area of the barn's design is set up to manage the herd or cow individually based on her stage in lactation.
Use a management focus on the herd to increase efficiency
Routines and standards are the key to plan staff effectively and create a quality work environment. Reducing costs and focusing on driving milk production should lead to better bottom-line results.